Last week's mail brought flowers in my mailbox! From the Crochetville "Floral Frenzy Swap", Donna sent me these 5 lovely flowers and the adorable notecard!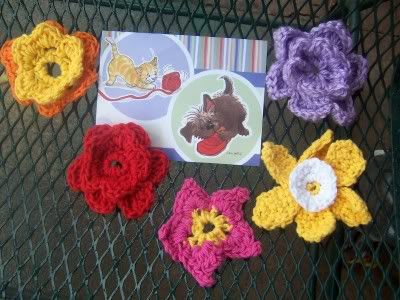 Ok, if I had to pick a favorite, I would choose the Lavender flower. I love lavender and the yarn Donna used is so soft! Very pleasing to the touch. But that's only if I had to choose! Thankfully, I get to keep ALL these gorgeous flowers!

Thank you, Donna, for the garden of flowers!