Lots of postcards in that previous post...Yes, Keri, I'm a "postcard swapping' machine"! Do you think I should start another blog devoted just to my postcard hobby?
Here are some more from
Postcrossing
from the past couple of weeks.
~~POSTCROSSING ~~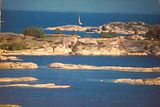 This postcard is from Maarit in Finland. She says that now is the best time of year there in Haukipudas.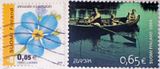 Can you imagine having over 20 hours of daytime? Wow! And look at the pretty stamps!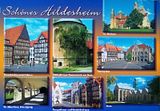 This postcard arrived today and comes from Nadine in Germany. She also had a lovely stamp but I forgot to take a picture of it! It's a fushcia colored "bleeding heart" bloom and very pretty as I am partial to this pink.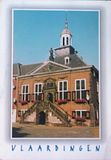 This postcard was sent by MJ Jansen in the Netherlands.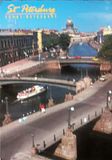 This postcard of St. Petersburg was sent by Katya (love that name!) in Russia. I didn't know this but she tells me that the city was built 300 years ago on marshes, therefore, no skyscrapers in this city! (skyscrapers being one of my wants in my postcard collecting)

She affixed some BEAUTIFUL stamps, too!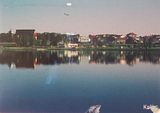 This postcard actually arrived for my daughter Kelley. She loves to receive fun mail (who doesn't?!) and decided to send and receive from Postcrossing, too.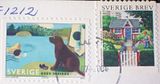 This is from Ulla in Sweden. Pretty stamps, yes?
This next postcard is a private swap I arranged from a Yahoo Groups' Postcard group to which I am subscribed. Norman indicated that he had some postcards of the Laura Ingalls Wilder Museum to trade.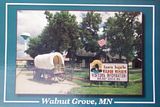 Being a lover of the "
Little House on the Prairie"
children's books, and as my daughter Kelley loves to watch the program everyday at 3 & 4 pm, I asked if he'd send one for my daughter's collection and my own! He did! I love them! You can read more about Walnut Grove
here
.
~~Swap-bot's "Postcards Worldwide" Swap~~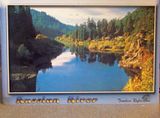 In this swap, we were required to send one postcard to five partners. My previous post showed 3 that I've received so far. Today's mail brought a 4th one! This one came from Maison in California.
~~Yahoo Groups' "Sticker Addicts" Swap~~
I have only been in two swaps over at the Yahoo Group "Sticker Addicts" and quite unintentionally, Susan C. has been the one to send to me in both swaps. This lady sets the bar on Sticker swapping! I'm afraid she has spoiled me for anyone else! Look at the wonderful stickers she sent to me for the "Pick 3" swap (a swap where you pick 3 out of about 10 categories to determine what to send to your partner). And oh! I don't think I showed you what she sent in the previous swap "13 Sticker Sheets" so here it is (the first photo), too! The second photo is last week's "Pick 3" swap. Click on 'em. Go ahead. Get a closer look... I'll wait...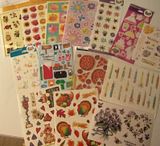 See what I mean? She sent so many that were exactly my taste...flowers and just "girly" stuff! I'm spoiled!
If you like stickers and want to trade, you can sign up, too! I like this group in that they are very watchful of the trades and traders and encourage participation by requiring that each member swap at least once a month. There are weekly swaps set up, about five a week. And you can choose to play in one swap or in 2 or all 5! I believe newbies are only allowed 2 per month for the first month or two to establish themselves (the exact rules are in the FAQs there). After that you can participate in all you want and can keep up with! I only am doing one a month at the moment, though I happened to join two at the end of July, one per week. So if you like stickers and want to join click
here
! Have fun!