Kelley loves her new poncho. I got her to model it for me today. Her daddy suggested that she model it like the model on the website ....what a cute idea! So what do you think?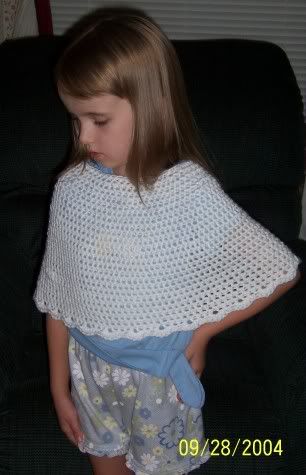 She's my sweety. Here are some of her just playing around.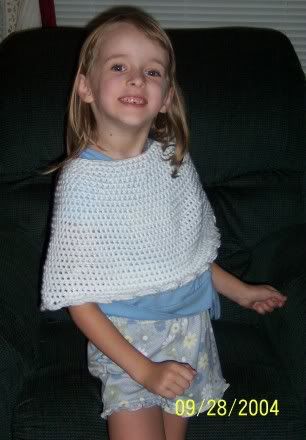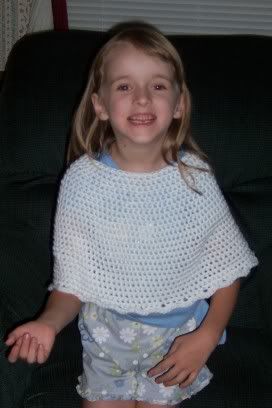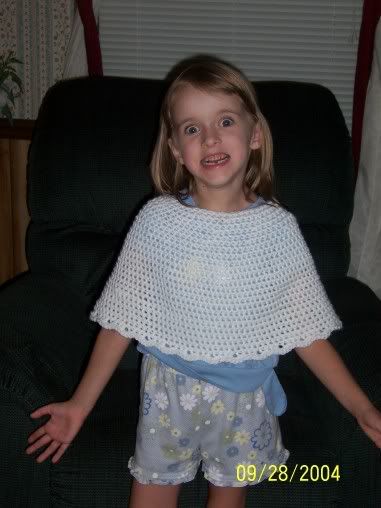 She's what you'd call a "Ham!" ha! ha! ha!
Now to make one for my little Jessica. I'm going to try it in some Red Heart Baby Clouds yarn which I found in my stash. It's pink!
Oh, and the girls also found a new use for the poncho....a SKIRT! I thought it looked like a cute skirt by the time I finished it, too. Now I might have to play around with that idea and tweak the pattern a bit and make them a skirt! Funny girls!