Here are a couple of items I recently finished. Some of you may remember the bookmark I was working on. It was a stitch found in Donna Kooler's Encyclopedia of Crochet. I liked it, but wanted to see what it looked like worked up. Ok, so her picture was definitely lovelier - it had to be! It was going in a book! I didn't block this well at all, but this is how it turned out. I need to fine tune it as a bookmark... The stitch is lovely however.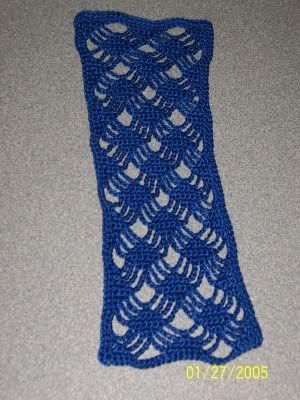 Here is a simple dishcloth I worked up. The
pattern
was super easy and quick. It's called My Favorite Dish Cloth, and I think this is now also my favorite dishcloth!