A crochet angel over at Crochetville RAOK'd me with a gift certificate to Adagio Teas.
This is what I used it towards...a white ceramic tea pot with strainer and two teas, Jasmine Bloom and Chocolate. Have you ever heard of Chocolate TEA? Well, I haven't brewed a cup yet, but it sure SMELLS like chocolate! Wow! I can't wait to try it. Thank you, Crochet Angel!

You know who you are!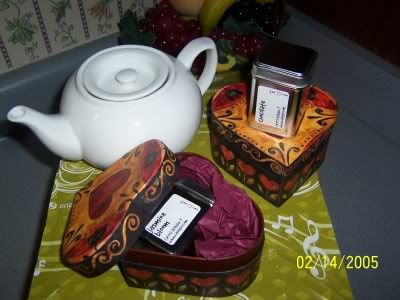 Oh, and HAPPY VALENTINE'S DAY, everyone!