Today's mail brought a lovely "Puffy" with 5 bookmarks inside.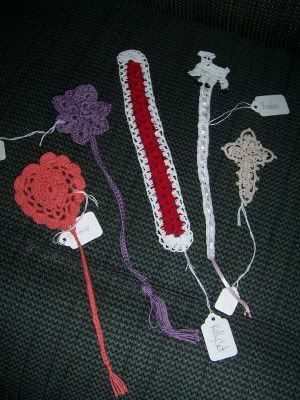 My "Thank You!"s go to
Becky
for the oh-so-cute Lamb bookmark,
Kelly
for the very pretty purple Flower bookmark,
Kelly
for the vibrant Red and White Mile-a-Minute type bookmark,
Susan
for the exquisite Cross bookmark, and
Samio
for the lovely coral Heart bookmark! I wish I had links to each of the ladies but I only found two.
Here are the 5 bookmarks I sent off last month!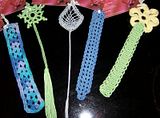 I hope whomever receives them enjoys them!