After several trips to the frog pond, and a correction to the pattern instructions, the Four-Square Doily is finished! Here it is!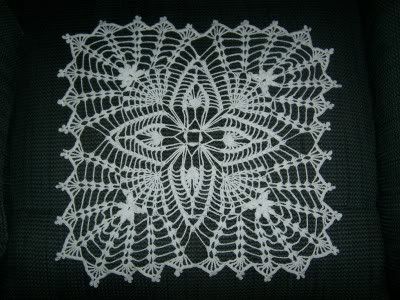 Once again - and many of you crocheters and knitters are familiar with this phenomenon - the doily is not staying with me.
It's for someone else!
One day I'll just have to make something for myself! Enjoy, Kathy Barber in North Carolina! It needs to be blocked better, but as I have to fold it in half to ship it, I stiffened it just a little bit. I'm sure Kathy will want to do a light re-block upon arrival. Enjoy!