Ok. Some of you think I just get all sorts of fun mail every day and that my mailbox is never empty!
Oh to be so lucky!

Wouldn't that just be heavenly to receive a piece of FUN mail EVERY day?!!!
But alas, there are days when my mailbox holds no fun mail and some days when, horror of all horrors, it is actually EMPTY!
I feel so
let down
on those days! What is
that
about???? I guess that I feel even a piece of junk mail is better than NO MAIL!
However, lest some of you think all I ever do is receive goodies,
here are some things that I made that are going to make it into some other ladies' mailboxes!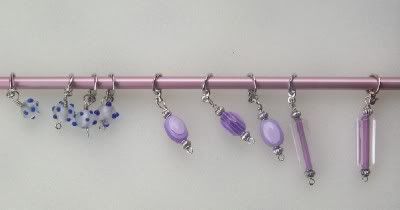 I fell in LOVE with these purple ones, especially the two on the right, after I made them. You guys are really going to have to convince me to let them go to someone else. I really like them!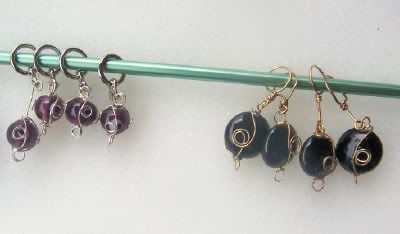 These stitchmarkers were made from beads I received in a "Beading Supplies" swap over at Swap-bot, along with the blue and white ones in the first picture above.
It looks like I need to do a "repair job" to that first stitchmarker on the far left...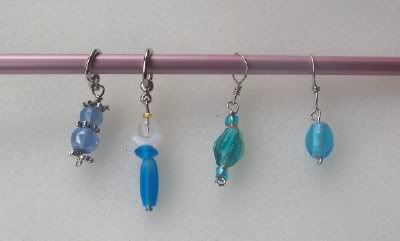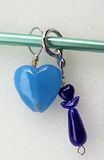 And these are just miscellaneous ones. The last cobalt blue one is an "angel" stitchmarker. I just sent some of those to my partner over at the Stitchmarker Swap here at the
StuffKnittersWantandGottaHave_Exchange
and she recently received them and loved the "angels".
I've made a few other items but neglected to take pictures. However, here is a 12" square in an attempted "blocking" episode which I crocheted for my partner at the
Crochet_Exchange
.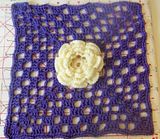 Now. Stay tuned for my next post which will read:
"MORE GOODIES THAT I'VE
RECEIVED
IN THE PAST MONTH THAT I HAVEN'T SHOWN YOU YET!"