Remember yesterday's post about me finding a blog showing this beautiful picture of a purple flower with a ladybug captured on its petal? And how
Lauren
's mommy was given the picture just because she admired it on someone else's blog? Well, Ryan, the owner of the picture, simply gave it to the admirer just because she liked it.
Look what that did!
I hear that because of this sudden interest in his photos, he might be getting that corvette one 8x10 at a time! Good for you, Madi's Daddy! But I think you can keep dreamin' 'cause I also heard that Madi's Mommy "thinks Madi needs a college fund way more than you need a corvette anyway!!"
And I also see that Lauren's mommy has
MY PICTURE
on her post today! Well, it's Ryan's picture, but that is the other one (in addition to the purple flower/ladybug photo) that I ordered from him! You see why I'm so excited to have discovered that Macro button on my digital camera? To get pictures like this on my camera would just tickle me pink!
The point is: Extending a random and simple act of kindness to someone today could really change your tomorrow in an awesome way.
Oh and before I go, here's what I've been doing today with that Macro setting on my camera...Ryan, you've created a monster here! You gotta click on the pink roses photo...there's a little something extra in that photo that is probably better viewed as a larger picture rather than just looking at the picture in the thumbnail format.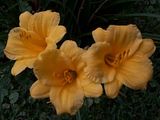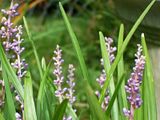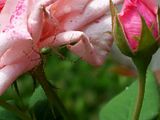 And finally, my Jessica.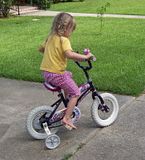 Her own big girl's bike now that sister Kelley has a bigger bike!