Ok, so it
IS
November, and it has more recently begun to
FEEL
like November, but look what my sweet rosebush is giving to me? Leaves are falling off the trees everywhere, and yet my rosebush still gives me lovely flowers...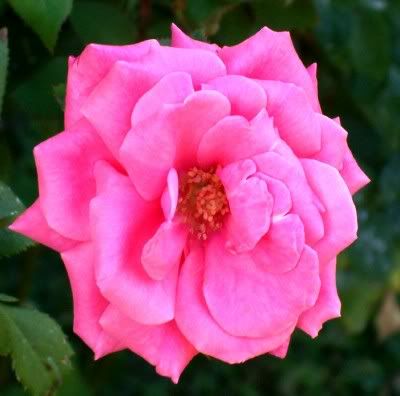 I love these roses. They are so hardy and produce almost year round. Except for the winter months (in this case, January - March) this pink rosebush and my yellow rosebush is always producing flowers, especially when the weather is not scorching hot!
Look what the Scrunchy Swap over at Crochetville brought my way! Thank you,
Angie
, for yet another lovely set of scrunchies. Angie actually sent two of the smaller ones, perfect for my two little girls' hair, but one of them was already in my oldest daughter's hair when I took this picture! I love these colors and the "fuzziness" of the yarn used!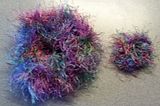 And from
Karen
, these lovely postcards during her recent trip to Scotland. Thank you, Karen! I love postcards! Oh, and I'm glad you did NOT get out to pet the "gentle creature". He is cute, though! Those horns would deter me from getting too close, though.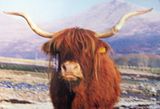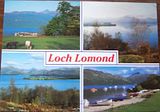 And finally, via
Postcrossing
, another interesting postcard. I'd tell you where it is from, but I can't find the postcard at the moment!