So much to say and so little time! This week has been busy as I've taken on keeping a little cousin for a few hours each day during the week while school's out. It's not that one more child in addition to my three makes a difference. It's the having to go to bed at a more decent hour and getting up at 8 am that has my routine topsy-turvy and me unsure what I'm supposed to be doing next! My children are having to get up out of bed earlier than they're used to also. Like their mommy and daddy, they could easily become nightowls and sleep late in the morning. Having to get up early isn't a problem though. It's having to get up early, play 'til noon when their cousin has to go home, then go to the VBS (Vacation Bible School) program at 6 pm through 8:30 pm each night this week that has them beat (and me!) Today, I made them lay down for a nap after their cousin left around 1 pm. Two slept, and the oldest...well, she had better things to do than sleep. But hey, at least two of them got a nap! I couldn't tell if it made a difference during VBS, though. It all went smoothly enough. However, they got to bed LATE tonight, and I know they're going to have a hard time waking up in the morning when their cousin arrives. Oh well. There will be a nap-time tomorrow, too!

I mailed off a few things I sold on eBay today. Nothing much, but at least it's mailed. I'm behind my schedule in getting a few of my swaps completed. I'm not late in the swap. Just later than I intended to be. I still have a few days left of the month...very few! Anyway, with my new schedule and my routine really being twisted, I don't have as much time to devote to getting packages mailed. I have to get two off tomorrow, though. Three, really.

Let me show you what has been arriving at my house in the past week. Today, my Project Color Swap package arrived from Heather. Wow! I loved everything. I opened the box and was greeted with green tissue paper and a knitting themed notecard depicting a knitter with a green tank top sweater (it was late when I originally wrote that...ha ha! I DO know the difference between a tank top and a sweater!) on and green yarn she was knitting from. Underneath the tissue was all this!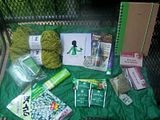 Some of the items were just so unique. Let me list them:

2 skeins of elsebeth lavold Silky Wool

DecoArt Paper effects, a dimensional paint for scrapbooking, cardmaking or any paper craft really

2 packages of Crossroads herbs, Rosemary and Italian Seasoning

6 Twinings Irish Breakfast Tea bags

spiral bound notebook with pocket dividers in it and a green rubberband closure

2 bars of Sonoma Soap in "green tea"

1 tube of Scotch brand glue stick

package of Granola bars

1 candy bar

1 chocolate piece wrapped in a green dollar bill foil

and the most unique item in this entire collection....."Roasted Coated Green Peas"!!! Now THAT is unusual. I can't say that I've ever heard of doing this to peas! They're a product of Malaysia which might contribute to my ignorance. But they looked innocent enough and so...I tried them. Wow! They're not odd tasting like I thought they'd be. They're crunchy. They taste like....well, they taste like a nut. At least they seem to have the texture of a nut. They remind me of a soy nut snack. They're not bad at all.
Heather, thank you so much for this wonderfully unique and fun box full of GREEN things! This being my first time in the Project Color Swap exchange, I really had a great time. Thank you so much! Be on the lookout for your boxie, 'cause that's one of the items I'm finally getting out tomorrow.


CROCHETVILLE SUMMER SCARF SWAP

Last Thursday, a scarf arrived to me from Joanne for the Summer Scarf Swap over at Crochetville. I'm just now getting around to getting a picture and blogging about it! Oh, I already thanked her last week, but I WAS hoping to have gotten a picture of it much sooner. But without further ado, here is the scarf she sent to me.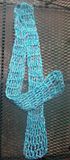 It reminds me of the ocean. Very aqua in color with hints of gold, ruby and turquoise threads running through. Very summery! Thank you again, Joanne! I love it!


POSTCROSSING

I've been trying to keep up with Postcrossing, requesting an address and sending out a new postcard each time one of mine has been received. Normally, I was waiting until all 5 I sent (the most you can have travelling at a time) were received, then I'd request 5 more recipients all at once. Well, I find it easier to simply request the next recipient the moment I get notice that one of my cards has been received. It keeps the postcards coming, ya know?
Well, here are the ones I've received in the past two weeks.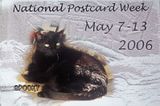 This one is from Susan who I met through Postcrossing. She enjoys swapping postcards outside of Postcrossing so her method is to simply send one out when she receives one. I haven't sent one to her in a while and really enjoyed getting this postcard from her, so I need to get one out to her now, too.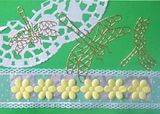 This is a handcreated card, and I adored the gold dragonflies. The white lace look and the ribbon of yellow flowers were beautiful touches also. This one came from Liisas (Lisa), a 27 year old practical nursing student in Finland, ID #FI-19139.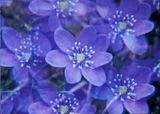 This postcard arrived as a "Thank You" from Satu in Finland. She was one of my assignments and after she received my postcard, she was sweet to go an extra step and send me a "Thank You" postcard. It was totally unexpected, and therefore that much more of a sweeter surprise. I just LOVED the purple flowers all over this postcard.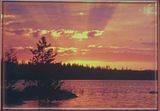 This postcard also came from Finland (second most popular country in the Postcrossing list of participants!). Jutta sent this lovely sunset, ID #FI-26024.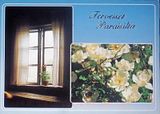 As a lover of flowers, of course I'm partial to any postcard which bears blossoms! Again, from Finland (ID #FI-25875)! Ia from Finland greeted me from a small southern town in Finland called Pargas. Ironically, one of my next assignments from Postcrossing was to a woman in Pargas, Finland! How odd that of all the places in the world, and all the places Postcrossing has postcard participants from, that I would hear of Pargas, Finland twice in one week? Hmmmm? I'm thinking I should learn a little more about Pargas, Finland.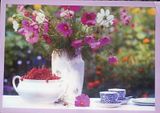 Flowers! MMMmmmmm...and teacups. Another favorite of mine. This beauty, also from Finland! (ID #FI-25761) comes from a woman named Sarin in Turku, Finland. She also knew I liked flowers and hoped that this card was to my liking...oh YES! Love it! Especially the bright fuschia colors!
And that is all from the Postcrossing front for right now. I'm always hopeful to find a new postcard in my mailbox each day the postman comes. They aren't always there, but what a wonderful surprise when they are. Receiving a scenic postcard in the mail is like finding a flower in the midst of the weeds.
Speaking of flowers and weeds, look what my children gave to me today while they were playing outside. Interesting rocks and what many here call "weeds"! But look at them! Do they really look like weeds? These are treasures from my children's hearts and hands for their mommy....stones, dandelion blooms, a cloud of dandelion seeds and a sprig of wild clover (aka "oxalis"). Arranged just so, they are a masterpiece of love, a work of art...