I just put the progress bar up last night over there in my right-hand column, and already I get to update it! Remember this? (if you've been keeping up with my blog

)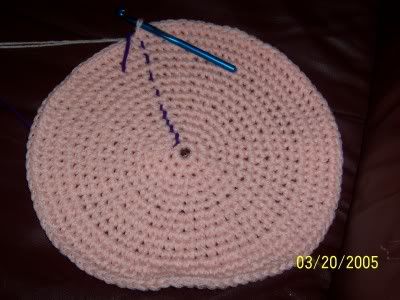 You all probably thought my cat rug was just a simple round rug, right? Nope... it turned into this...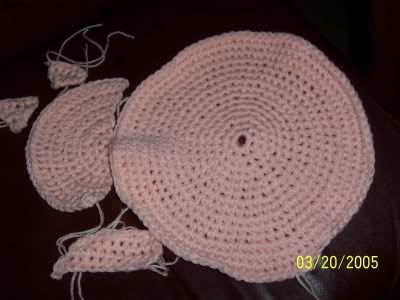 And finally, in these wee hours of the morning, it looks like this!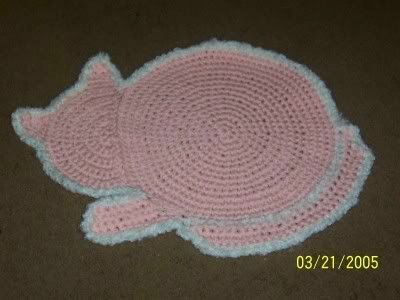 Isn't it lovely? I'm tempted to keep it myself! But alas, I had plans for this going to my Secret Pal over at
Crochetville
. So if you see a picture of my Cat Rug show up over at Crochetville on the
Secret Pal
board as a "Thank You", don't tell where you saw it! Let's see if my Secret Pal is reading my blog....

Hey, SP, if you figure me out, let me know you know! And everyone else, if you figure it out, you'd BETTER NOT TELL!